The Veteran Car Club of Australia (Victoria) Inc.
Catering for All Pre 1919 Motor Vehicle Enthusiasts A.B.N. 61 276 214 581, Inc. No. A0097964Y
General Information
The Veteran Car Club of Australia (Victoria) was founded in 1955 and caters for those who are interested in Cars, Commercial Vehicles and Motorcycles manufactured before January 1st 1919.
Membership is open to anyone with an interest in these early vehicles.
It is definitely not a requirement to own a veteran vehicle.  Membership of the club is a great way to enjoy a common interest and a fascinating hobby.
2023 National Pre-WW II Motoring Weekend
This RACV sponsored event is presented by:
The Vintage Drivers Club
The Vintage Sports Car Club
and the Veteran car Club of Australia (Vic)
Keep up to date will the latest information by clicking on this link.
2023 Four and More Rally
This Year the RACV Four and More will be held in Mansfield.
Entries have been delayed but are now OPEN
You will need to decide quickly, book your accommodation
and submit you entry.
Get the latest information and enter on-line by clicking on this link.
Events
The Veteran Car Club of Australia (Victoria) holds 5 major events each year:
RACV Veteran Car Club Annual Rally
generally held in November each year
RACV Midwinter Rally
generally held in July each year
RACV 1 & 2 Cylinder Rally
generally held in March each year
RACV Pre-1905 Pioneers Run
gentle runs for the very earliest of veteran vehicles
RACV Four and More Rally
for veteran vehicle with 4 or more cylinders
We also organise day runs, mid week events and other weekend events.  Make sure to check our coming events for further details.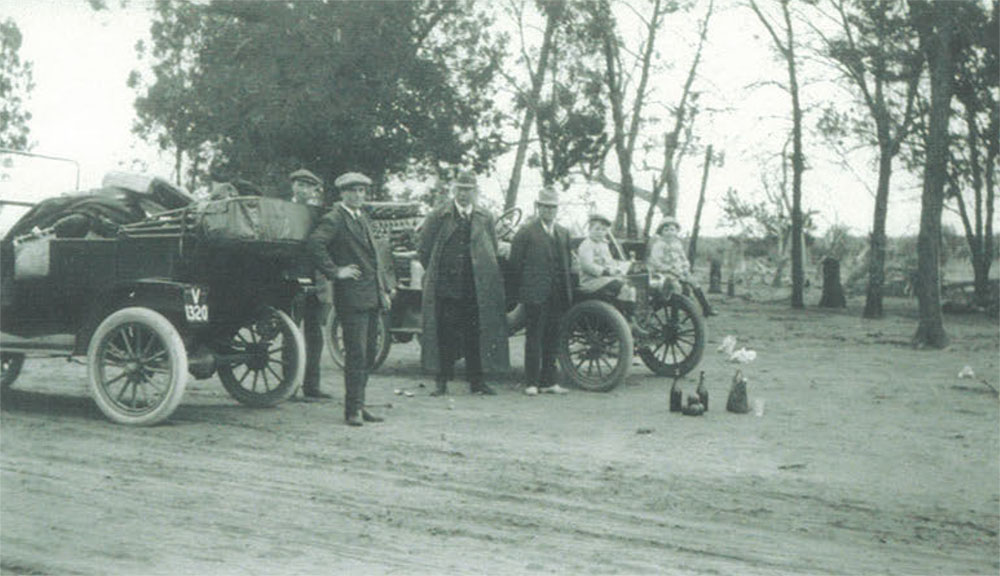 ​Motor Trip In Three States In A Model T Ford In July 1914
Owners: P.Oakley Fysh, J. Sydney Richie, W. Stewart Johnstone
The idea of our trip in three States arose from hearing there was a road good enough for motors from Mildura to Adelaide. In consequence P.O. Fysh, J.S. Ritchie and W.S. Johnstone decided, instead of spending a holiday in the usual way, to take a motor and go as far as possible in about 3 weeks.
The Florence Thomson Tour 2022: A Story 29,30 April-1 May By Catherine Strutt The Florence Thomson Tour is a brilliant weekend event for women drivers and their heritage aged vehicles and celebrates the pioneering spirit and contribution of women to Australian...
read more
Follow us on Facebook
Follow us on Facebook to keep up with club news and see photos from events.