General Information
The Veteran Car Club of Australia (Victoria) was founded in 1955 and caters for those who are interested in Cars, Commercial Vehicles and Motorcycles manufactured before January 1st 1919. Membership is open to anyone with an interest in these early vehicles. It is definitely not a requirement to own a veteran vehicle, membership of the club is a great way to enjoy a common interest and a fascinating hobby.
Events
The Veteran Car Club of Australia (Victoria) hold 3 major events a year:
RACV  Veteran Car Club Annual Rally – generally held in November each year
RACV Mid Winter Rally – generally held in July each year
RACV 1 & 2 Cylinder Rally – generally held in March each year
We also organise day runs, mid week events and other weekend events, such as the Four or More Rally, make sure to check our coming events for further details.
 Upcoming Events
2018 American Motoring Show
 Sunday 15 April 2018 – Yarra Glen Racecourse
This show is open to all classic & historic vehicles manufactured in North America.
You do not have to be a club member to display your vehicle at this show.
Gate Opening Times
Display cars from 9.00 am until 11.00am.
Spectators from 10.00am
Show closes at 3.00 pm
Entry from Armstrong Grove, Yarra Glen
Admission
Display cars $15.00 (passengers included)
Spectators Adult $8.00
Children under 14 are free.
Pass outs will be available for vehicle occupants and spectators.
Please bring the Kids they will be tomorrow's enthusiasts!
Club Displays
Club displays are welcomed and encouraged. A trophy for the best club display will be awarded. To park together it's a good idea to arrive together, please contact the AOMC to reserve your place. Trophies will be awarded for a number of categories and the presentation will be held at 1.30 pm. The Car of the Show Award will be made from pre-entered competitors only.  An entry fee of $20 plus normal admission will apply. Entries for the Car of the Show can be made prior to the Show using the entry form that can be downloaded from www.aomc.asn.au/americanmotoringshow2018 or enter on the day until 10.00 am, or by contacting the Shows enquiry line 03 9890 0524. Car of the Show entrants will be parked in a special display area. The Robert Shannon Award will be made to a young enthusiast who attends the show driving a classic vehicle.
General
Food and refreshments will be available.
Music & Children's entertainment.
Further enquiries for trade stall sites are welcome.(Note: No food vendors required).
Please call 9890 0524 to book your site.
Dogs are allowed into the display area subject to them being restrained on a lead at all times and in the knowledge that it is the dog owners responsibility to ensure droppings are deposited in the rubbish receptacles provided.
For updates, maps and information or for general enquiries.
Ph 9890 0524
4 or MORE RALLY 2018
Friday 27th – Monday 30th April 2018 ST. ARNAUD 
St Arnaud is a former gold mining town, situated between Avoca and Donald.
The district around St Arnaud supports an agricultural industry of sheep grazing, grains and wineries, with forested areas to the south and open Mallee plains to the north.
The town's historic precinct, along Napier Street between Millett Street and Inkerman Street, features the old post office (built in 1866), court house (1866) and Victoria's oldest fire station (1883) which now serves as a fire brigade museum.
The town's last mine, the Lord Nelson, operated within these parks and there is a lookout atop Wilsons Hill which is flooded with mine shafts.
This event will showcase all the aspects of St. Arnaud and how a small town like this operates.
Entry forms and accommodation details to follow in the new year. Any questions, please contact Ben Alcock – events@veterancarclub.org.au
Friday afternoon tour of St. Arnaud and dinner at the Botanical hotel.
Saturday 100km trip to Avoca for lunch via the Tottington national trust homestead and woolshed, returning via the historic Logan pub.
Saturday night dinner will be a relaxed spit roast.
Sunday lunch in Donald after visiting the Postlethwaite farm and engineering workshop and the Kooka's country cookies factory.
Sunday dinner is at the sporting club, with our own area.
Monday Pebble church via Stuart Mills (gold discovery town) and the reservoirs for morning tea before heading home.
VCCA NSW INVITATION RALLY
1 & 2 CYLINDER VETERAN CARS AND BIKES
The Invitation Rally for 1 & 2 Cylinder Veteran Cars and Bikes, will be held 25th – 27th May 2018 at Yamba.  You are invited to come to Yamba on the NSW North Coast for a short 1 & 2 cylinder Veteran Car and Bike Rally next year. Yamba is at the mouth of the Clarence River 670km north of Sydney and 270km south of Brisbane.  The Pacific Highway has improved greatly and most of the major works will be completed by next May.
The rally will be based at the Calypso Tourist Park in the centre of Yamba phone 02-66468847 calypsoyambaholidaypark.com.au There are good facilities with plenty of trailer parking. I have made tentative bookings for cabins and powered sites in my name.
It is a busy period with many people heading north so bookings need to be made ASAP. When making your booking, please tell the reception you are with the Veteran Car Club and mention Rod Holmes' name.
The proposed programme is as follows:
Friday – a short shakedown run of 25km around Yamba with stops at the beaches, marina, lighthouse and town area.  Evening:- happy hour, then a BBQ featuring local foods, Yamba prawns, Dorrigo Beef and potatoes, Coffs bananas, local salads and fruit.  All these events will be held at Calypso, BYO chairs, plates cutlery and drinks is required.
Saturday – a 75 km run to Maclean then along the river on Woodford Island through cane fields and farms to Brushgrove Hotel for lunch then back the other side of the island and home. All travel for this day will be on flat, quiet rural roads.  Saturday night – Dinner at Yamba Bowling Club
Sunday – 35km South to Angourie and Lake Woolewayah, which will be flat with short hills.
Period Dress is strongly encouraged for Saturday and for the dinner to really make the event memorable.
We look forward to seeing you next May.
When:                     25th – 27th May 2018
Where:                    Yamba, NSW
Contact:                 Rod and Ruth Holmes (E:) events@veterancarclub.org.au
CAMERON CORNER 2018
Model T Owners Queensland is excited to announce – "An Outback Adventure Tour", to remember…!!!
All parties and/or clubs will meet up at Tibooburra (top end of NSW) on the 1st & 2nd of July – 2018 for the push to The Corner. We are inviting all Model T Ford Clubs/Friends to come along to add extra fun (and challenges) for a trip of adventure in the outback. This will be a great tour of endurance just getting our T's and ourselves "out & about" into the outback. As a group/club, you make your way to Tibooburra (North/Western part of NSW) then head out with us to Fort Grey (base camp) in the Sturt National Park, where all the states will meet, before finally making our way to CAMERON CORNER the following day.
You need to do this, as you may not get another chance…….
When:             1st – 2nd July 2018
Where:            Tibooburra NSW
Contact:           Peter Cameron – pgcamo81@gmail.com
 
AVCCA NATIONAL RALLY FORBES NSW
You are invited to join the 2018 National Veteran Tour which is currently being organised by the Newcastle Branch of the VCCA (NSW). The Tour is proposed to run as a hub event from the beautiful town of Forbes in the Central West of NSW. Daily runs will be on roads that are well suited to veteran motoring, following routes that are flat to gently undulating.
We are in the process of negotiating places of interest, accommodation options, routes etc and approximate costs will be listed in our first newsletter later this year.
To assist with planning we are now seeking Expressions of Interest (EOI) for the 2018 Veteran Tour to be held between the 23rd  September and 28th September 2018. The Tour is open to veteran vehicles built before the end of 1918.
When:                     23rd – 28th September 2018
Where:  Forbes NSW
Contact:                 The Tour Secretary,
PO Box 6110, Gorokan NSW 2263
email: forbes2018@bigpond.com
EARLY OVERLAND ROUNDUP RALLY 2018
What could possibly be the largest gathering of Early Overlands in the one place since the end of the 1919 in Australia, the next Willys Overland Roundup Rally is only 13 months away.  The event is already promising to be one not to be missed with the Rally finishing on the 100 year anniversary of the day Fred Eager and Wally Webb set off on the record breaking Sydney to Brisbane trip.
Information on motel accommodation will be made available in the very near future as motels are not currently taking bookings for October 2018 until the end of October 2017, however there are a few caravan parks recommended:
Colour City Caravan Park – 02 6393 8980
203 Margaret Street Orange NSW 2800
Debbie Mara dmara@orange.nsw.gov.au, colourcitycaravanpark@orange.nsw.gov.au
Highly recommended for trailer storage next to Orange show ground and event Head Quarters
Canobolas Caravan Park – 02 6362 7279
166-172 Bathurst Road Orange NSW 2800
canobolascaravanpark@colourcity.com
When:                     14th – 20th October 2018
Where:                    Orange, NSW
Contact:                 Les Johnson 0419 288 383 frogshollow1@bigpond.com.au
Jeff Alcock 0425 519 959
Contact the Webwallah (Mark McKibbin) if you have suggestions or comments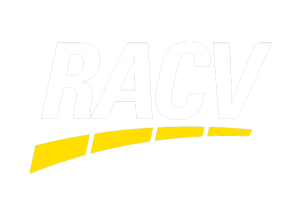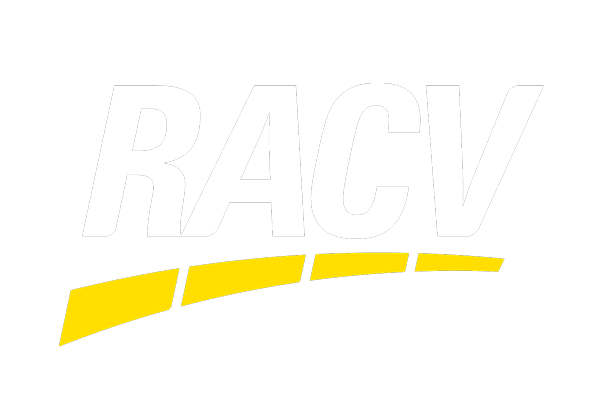 The RACV is the principal sponsor of the Veteran Car Club of Australia (Victoria)