We are very excited to advise that the long awaited Club history book has been released!
This is a very high quality book of 400 pages, including over 800 photographs, many in colour and many never before published. Material covered includes the veteran era of motoring, the origins and development of the Club as well as the extraordinary history of the Club since its formation in 1955.
The cost of the book is $45 to Club members, or $60 for non-members plus postage if applicable. If you have any enquires, or wish to purchase a copy please contact the Registrar using the following form, and we will make contact with you.
Club History Book Enquiry Form
General Information
The Veteran Car Club of Australia (Victoria) was founded in 1955 and caters for those who are interested in Cars, Commercial Vehicles and Motorcycles manufactured before January 1st 1919. Membership is open to anyone with an interest in these early vehicles. It is definitely not a requirement to own a veteran vehicle, membership of the club is a great way to enjoy a common interest and a fascinating hobby.
Events
The Veteran Car Club of Australia (Victoria) hold 3 major events a year:
RACV  Veteran Car Club Annual Rally – generally held in November each year
RACV Mid Winter Rally – generally held in July each year
RACV 1 & 2 Cylinder Rally – generally held in March each year
We also organise day runs, mid week events and other weekend events, such as the Four or More Rally, make sure to check our coming events for further details.
 Upcoming Events
Pre 1905 Pioneers Rally – Ballarat 18 – 19 May 2019
On April 30
th
 1900, Messrs H. Thomson and E.L. Holmes left Bathurst to travel to Melbourne.  A distance of 493 and a quarter miles, covered in ten days, at an average of 8.72 miles per hour.  They encountered dreadful weather, biting cold, torrential rain, washed out bridges, clay bogs and tracks that were barely tracks.  They slept under drover's carts, survived on two day old sandwiches, had only mile posts for direction and blacksmith repairs en route kept the vehicle running.  They also experienced amazing hospitality, fantastic interest in the vehicle and their journey and the 'tremendous excitement and pleasure' of 'travelling at fully 40 miles per hour'… 'with the car seemingly alive under us'.  They arrived in Melbourne on May 9
th
 1900.
Successfully proving the practicality of the motor vehicle for Australian conditions.  Mr H. Thomson wrote "The introduction of the Motor Car must surely go a long way towards giving the colonies better roads, and it is not a rash statement to make that before long we will have the "coming vehicle" speeding merrily through our country roads, excelling our old friend the horse, and equalling the utility of the railroad."
In 2019, over the weekend of May 18th and 19th, the second run for Pre '05pioneer vehicles – motor cars, motorcycles, tricycles and quadricycles will happen in Ballarat.  Until like Messrs Thomson and Holmes, there will be soft and warm beds, comfortable accommodation and food and drink to satisfy the needs of all.  Two days of gentle ambling on the roads that Mr Thomson foresaw with guaranteed 'merrily', and without the need to 'speed'.  A glorious weekend of wonderful motoring, joyous company and an opportunity to demonstrate to this part of the world the ingenuity and foresight of motoring's earliest creators and the practicality of their designs.
Join us: each day approximately 45 kilometres total distance on country roads: Saturday – Smythesdale, Sunday – Learmonth.
For further information:
Contact: Greg Smith  0447 395 233
HCCA INTERNATIONAL TOUR 2019
Expressions of Interest are sought for a Horseless Carriage Club of America (HCCA) International Tour to be held in September 2019 Bathurst NSW. With 2 years to go and with 80+ Expressions of Interest having already been received the tour looks like it may top 300 entries
Entries include every State in Australia (except NT) and internationally:
New Zealand
England
Wales
United States of America
Canada
Spain
7 days of touring and fun. Some of the highlights being organised:
Evening fair & Gas light parade,
Display day & BBQ on Mt Panorama Start / Finish grid.
Evening seminars & entertainment.
For vehicles produced prior to the 31st December 1915
NB: That includes 1916 models that were produced in the 1915 year.
To register your interest please contact Russell & Chris Holden, Rally Directors on 0422 219 911 or email: russell@oldworldlamps.net
2019 National Veteran Rally – Bargara, Queensland in rally action
After the enjoyment and camaraderie of this year's National Veteran Rally at Forbes, the 2019 mantle has been handed over! Here it's definitely heads down with action plans, lessons learnt, meetings and begging letters.
Certainly, it is an advantage having the rally in our own neighbourhood, particularly when working with the council, local organisations and leaning on friends! It's also useful being able to check out all the eateries! To date we have 88 E0Is and more accommodation managers have come up
with discounts. We welcome on board Hazel Burley as our Treasurer and Marc Obrowski looking after media and newsletters. Web master Peter Ransom is busy keeping our site at www.vccaq.com  updated and number crunching all the EOI data.
We have appointed a rally choreographer, plus helping with musical entertainment is Tony "Goose" Spruce, lead singer in Old Bones!
The ladies are not forgotten, a "Shelia Shack" with lots of exciting plans is shaping up.
The rallying days will offer something special and memorable for all our entrants whether driving long or short-legged cars. You will be amazed what diversity and interest our region has to offer. We will have several opportunities, for those who wish, to use their vehicle lights. After the rally, on the Tuesday 24th Sept. with a good number of model Ts and other treasures still here, John Handley will provide one of his unique "Outback" days. We hope you have your favourite Hawaiian shirt and Lei ready for packing!
Pre and post rally activity
Either side of the rally are opportunities for some great local activity. Each newsletter will offer a different suggestion. We have arranged with Lady Musgrave Experience for a discounted day trip:
Day trip to Lady Musgrave Island https://ladymusgraveexperience.com.au/
Lady Musgrave is the jewel of the Southern Great Barrier Reef, enjoy from Bundaberg port a luxury catamaran transfer to Lady Musgrave Island on the way perhaps see whales. Then, with a guide, have time swimming and exploring the island before heading back. "See the Great 8" is the cry!
Accommodation
Bargara has ample accommodation in a variety of configurations. It is worth booking at the earliest opportunity. Airbnb seems to be offering some attractive deals but check the location and distance from Bargara. The Esplanade offers a nice short pleasant walk from all the accommodation to Rally Base.
2019 MODEL T FORD NATIONAL TOUR – MARYBOROUGH QLD
Model T owners QLD Inc (MTOQ), welcomes all Model T Ford enthusiasts to join us in 2019 for the 13th National Model T Tour.  This tour is to be based in the city of Maryborough, Queensland from Sunday 29th September to Sunday 5th October 2019 on the banks of the Mary River.  Just a short 3 hours' drive (250km) north of Brisbane, Maryborough is a thriving and vital city on the banks of the Mary River, filled with meticulously maintained Heritage Listed buildings, just a short Model T drive from the beautiful Fraser Coast and Hervey Bay.
For all enquiries and entry details visit the website www.mtoq12.wix.com/mtoq/2019-national or email MTOQ2019rally@hotmail.com for an information pack.  Tour Director Peter Cameron has already begun his tour of duty preparing newsletters to keep everyone informed of the planning process and uploading them to the website.  Peter's tip for this tour: book your accommodation from the list on the website!
When:                  29th September – 5th October 2019
Where:                 Maryborough QLD
Contact:               Peter Cameron, National Tour Director
Phone: (07) 3219 4192 email: popintomaryborough2019@hotmail.com
PO Box 1282, Carindale, QLD 4152
 Meetings
Contact the Webwallah  if you have suggestions or comments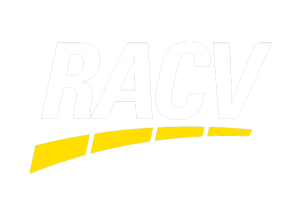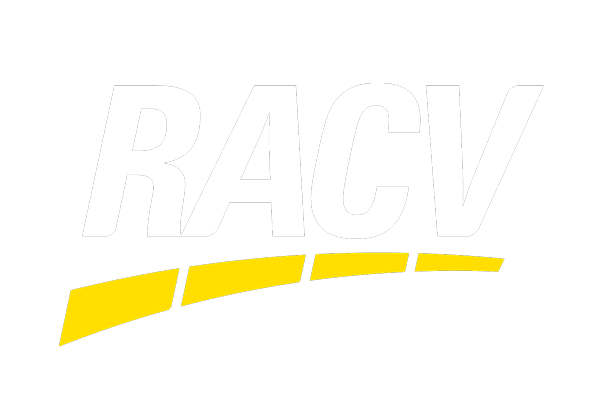 The RACV is the principal sponsor of the Veteran Car Club of Australia (Victoria)