The Veteran Car Club of Australia (Victoria) Inc.
Catering for All Pre 1919 Motor Vehicle Enthusiasts A.B.N. 67 004 366 312, Inc. No. A0097964Y
General Information
The Veteran Car Club of Australia (Victoria) was founded in 1955 and caters for those who are interested in Cars, Commercial Vehicles and Motorcycles manufactured before January 1st 1919.
Membership is open to anyone with an interest in these early vehicles.
It is definitely not a requirement to own a veteran vehicle, membership of the club is a great way to enjoy a common interest and a fascinating hobby.
Events
The Veteran Car Club of Australia (Victoria) hold 3 major events a year:
RACV Veteran Car Club Annual Rally
generally held in November each year
RACV Mid Winter Rally
generally held in July each year
RACV 1 & 2 Cylinder Rally
generally held in March each year
We also organise day runs, mid week events and other weekend events, such as the Four or More Rally, make sure to check our coming events for further details.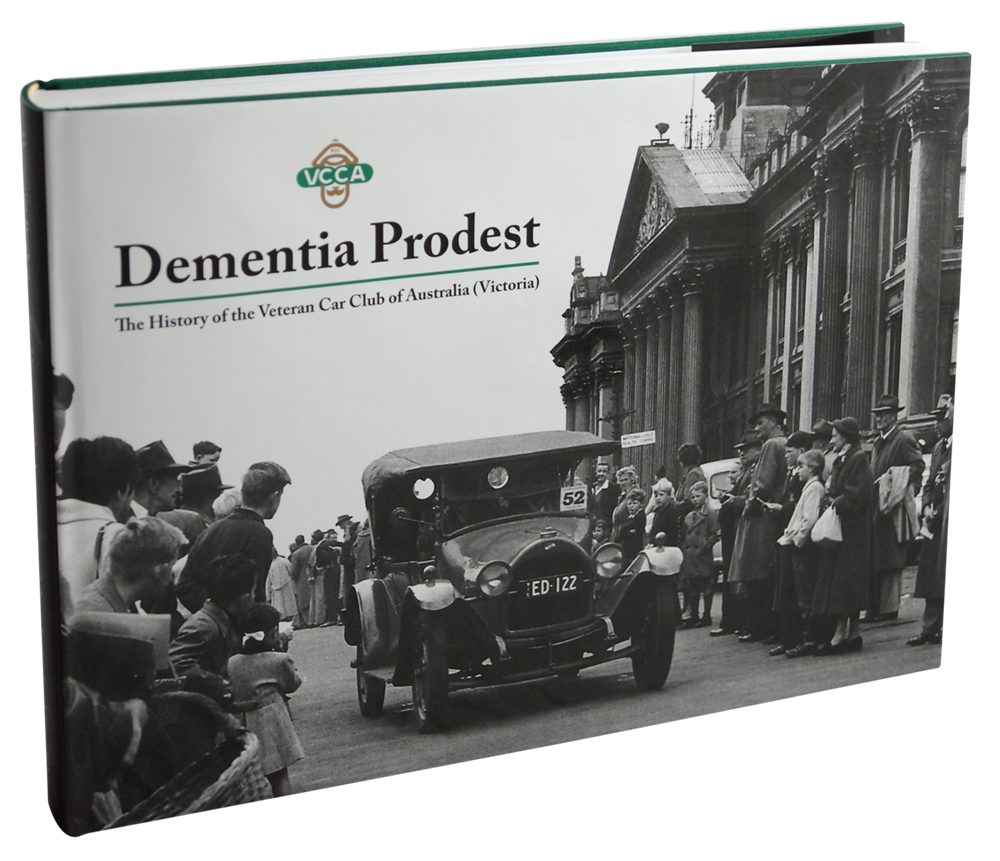 Club History Book
The Club history book was a released late in 2018 and there remain available only a very limited number for purchase.
This is a quality production of 400 pages, including over 800 photographs, many in colour and many never before published. Material covered includes the veteran era of motoring, the rallies that occurred in the 1930s, and the Argus sponsored rally in 1955 which was the precursor to the formation of the Club later the same year.
The book details the entire Club history and includes insights into the Club projects, newsletters and events that have taken place, as well as the cars, characters and occasions that have made the Club so appealing and enduring. If you would like to learn more about the Club history and the introduction of the book, here is a presentation given at the Automotive Historians of Australia conference in October 2018.
The cost of the book is $45 to Club members, or $60 for non-members plus postage if applicable.
Please complete the following form if you would like one, and we will make contact with you.
Author: Brian Hussey. The Four and More Rally held over the weekend of 25th to 28th of April in Corowa N.S.W, was in every way a Country Rally. With hospitality in true Country style; Starting with an introductory B.B.Q, on the Thursday evening to kick things off....
read more
This is a "Blog" feed, which we can use to create individual posts, and have a chosen number of posts displayed on the front page. Click the post title to read the entire post. We can show the latest 5 (or 10) posts, which might be rally news, event details, possibly...
read more
Follow us on Facebook
Follow us on Facebook to keep up with club news and see photos from events.