RACV 1&2 Cylinder Rally - Ararat
Thursday 17th - Sunday 20th March 2022

Welcome to the 2022 RACV 1&2 Cylinder Rally web page
This year we will be exploring Ararat, in the foothills of the Grampians.
Again, we are grateful to the RACV for their sponsorship that has, for so many years, assisted the VCCA (Vic) in providing cost effective veteran motoring events for our members.
Our aim for this event is to keep it simple, enjoy driving and riding in our veterans, and to safely socialise with fellow veteran enthusiasts.  A simple activity we haven't been able to do for some time.
Entries will open on December 14th., but it is important you book your accommodation NOW.
We look forward to welcoming you to Ararat and to the event.
Michael and Claudia Holding
Directors
COVID SAFE REQUIREMENTS
When attending functions and activities during this event, all entrants and guests, aged 16 and over, will be required to:
register via the Services Victoria app QR code at the entrance of each premises.  (Manual sign on sheets will be available.) 
be fully vaccinated against COVID-19 and show the appropriate confirmation.
This is a legal requirement under the Health Directions as endorsed by the Chief Health Officer in order to protect the health and safety of Victorians.
ACCOMMODATION
Please note you must book and pay for your own accommodation.  Be sure to check the accommodation cancellation policy before booking.
Each property is only holding rooms / cabins / sites for our entrants until December 16th.  After this date, they will be released to the general public.
BOOK NOW so you don't miss out!  PHONE the property directly and advise them you are attending the rally.
Do not use internet/website bookings.  The dates have been blanked out for us and will show as unavailable.
The rally starts with a short shake down run at 2pm on Thursday (March 17) and concludes with an early lunch on Sunday (March 20)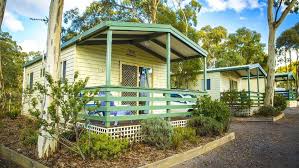 G'DAY PARKS ARARAT
(Formally Pyrenees Caravan Park)
6003 Pyrenees Highway, Ararat
03 5352 1309  Samantha / John
gdayparksararat.com.au
Cabins fully booked.
En-suite sites
Drive through sites (16 metres)
Trailer parking available
Update: Some Powered sites still available
The Itinerary (subject to change)
Thursday
Registration from 10am.
A short shakedown run, commencing at 2pm, around Ararat, taking in the sights and points of interest.
An evening, welcome "get-together".
Friday and Saturday
Touring days.  Quiet, veteran friendly roads, morning tea stops, lunches and interesting destinations and venues.
A Rally Dinner will be held on the Saturday evening.
Sunday 
A short run to an early lunch to allow time to load your veteran and head home.